Al raggiungimento dei primi mille selfie pubblicati, si svolgerà un evento a scopo benefico.
location e tema verranno comunicati alla pubblicazione del 500esimo selfie.
i sorrisi che invierete a selfie connection project®, saranno d'aiuto a far tornare il sorriso a chi è in difficoltà.
l'intero ricavato di tutto il progetto, verrà devoluto in human charity.
Il primo step prevede un'azione umanitaria a livello italiano, successivamente, lo sviluppo del progetto, includerà paesi di tutto il globo.
selfie connection project ®:
instagramiani, tumbleriani, twitteriani, iosiani, wikipediani, youtubeiani, flikeriani, linkediniani, twooiani, hudldiani, myspaceiani, beboiani, fiendersteriani, hi5viani, habboiani, ningiani, classmatesiani, taggediani, myyaerbookiani, meetupiani, mylifeiani,flixsteriani, myheritageiani, multiplyiani, orkutiani, badooiani, gaiani, balckplanetiani, skyrockiani, perfspotiani, zorpiani, netlogiani, tuentiani, naska-klasiani, irc-galleriani, studivziani, xingiani, renreniani, kaixin001iani, hyvesiani, millatiani, ibiboiani, sonicoiani, wer-kennt-weniani, cyworldiani, mixiani, iwiwiani e, ultimo ma, tutt'altro che meno importante, facebookiani del globo;
uniamoci con i nostri autoscatti per dare forma al più grande sorriso del pianeta.
partecipare è semplicissimo; inviate il vostro selfie/autoscatto a:
grazie e buon selfie a tutti!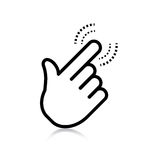 let us unite with our self-portraits to shape:
the biggest smile on the planet.
participate is simple; send your Selfie to:
thanks and good Selfie at all!