Robby Rave LOFT Cafe
Land of Sound è il titolo che l'artista poliedrico Robby Rave sceglie come comune denominatore di una serie di tavole in cui i principali generi musicali contemporanei entrano in simbiosi con suggestioni delle relative terre di origine, omaggiando i vari artisti che li hanno resi celebri. Si tratta di un caleidoscopio di 22 composizioni realizzate in grafica digitale, in cui l'artista unisce/giustappone/compenetra elementi iconici e motivi astratti, a partire da un pattern "casuale" rielaborato attraverso lo smartphone. Si potrà dialogare con le opere, attraverso un QR code (personalizzabile), venendo trasportati all'interno dei migliori documentari musicali disponibili su YouTube.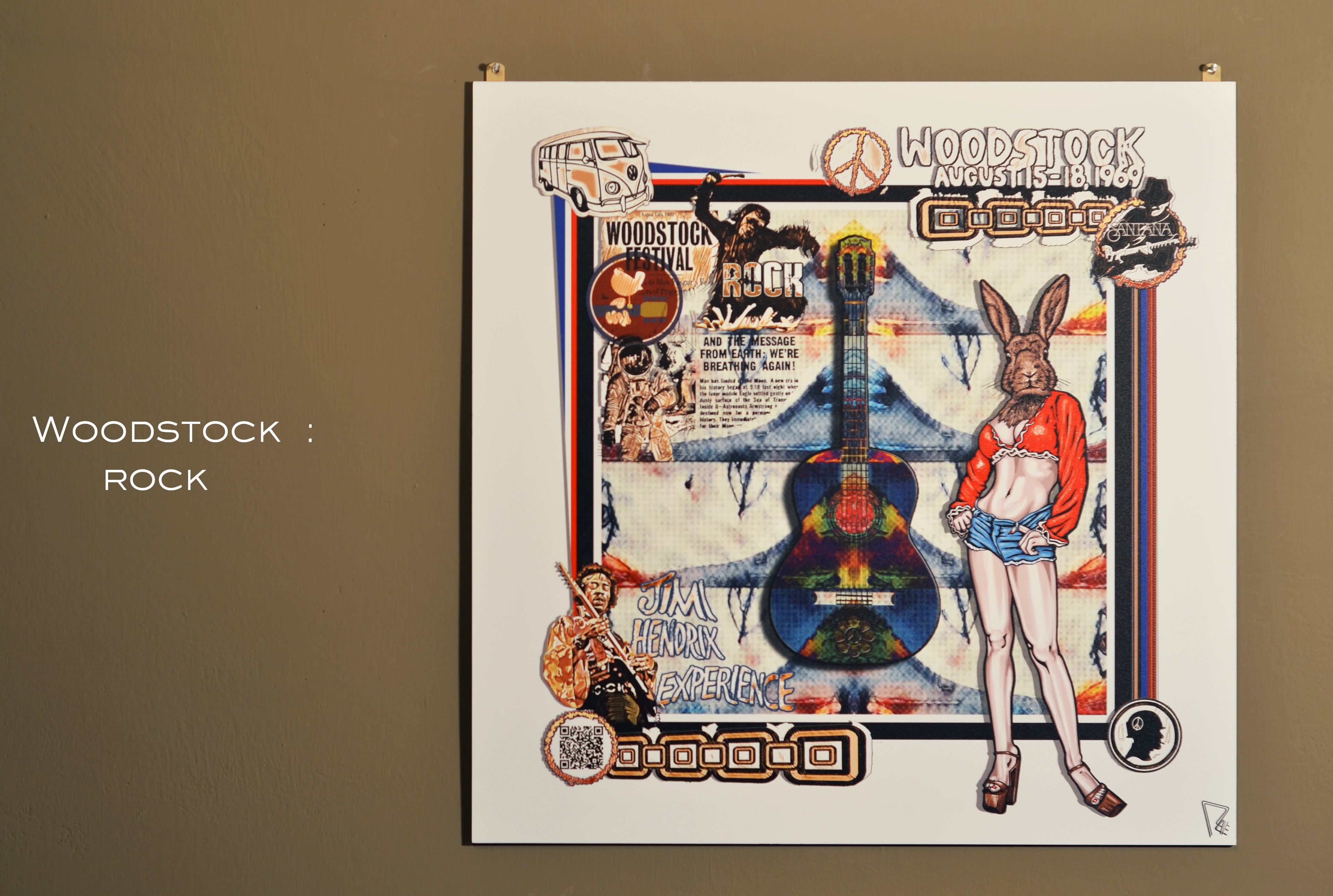 Località e genere musicale di ciascuna tavola:
Berlin: trance 90s (love parade)
Birmingham: heavy metal
Bristol: trip hop
New York the Bronx: hip hop
Chicago: house
Cork: Irish folk
Darwin: aboriginal music
Detroit: techno
Dusseldorf: elettronic
Kingston: reggae
London: punk
Memphis: blues
Nashville: country
New Orleans: jazz
New York city: swing
New Delhi: Hindustani music
Philadelphia: soul
Rio de Janeiro: bossa nova
Seattle: grunge
Sioux Falls: pow wow (indian music)
Woodstock: rock
Zanzibar: African music
Stampate su materiale dibond 50×50 cm, la mostra personale Land of Sound è in collaborazione con:
LOFT Cafe: www.facebook.com/robbyrave.landofsound/
DNheArt: dnheart.com
L'inaugurazione – con DJset by Matisse – si terrà domenica 10 novembre dalle ore 18:00, presso il LOFT Cafe a Biella 13900 (BI) in Via Italia, 1. Ingresso libero.
Presenza di ragazze-immagine rievocanti nel vestiario e nella maschera i soggetti antropomorfi presenti nelle tavole, un corpo femminile simboleggiante "la musica" vestito in base al genere musicale con testa di un animale emblematico per il luogo.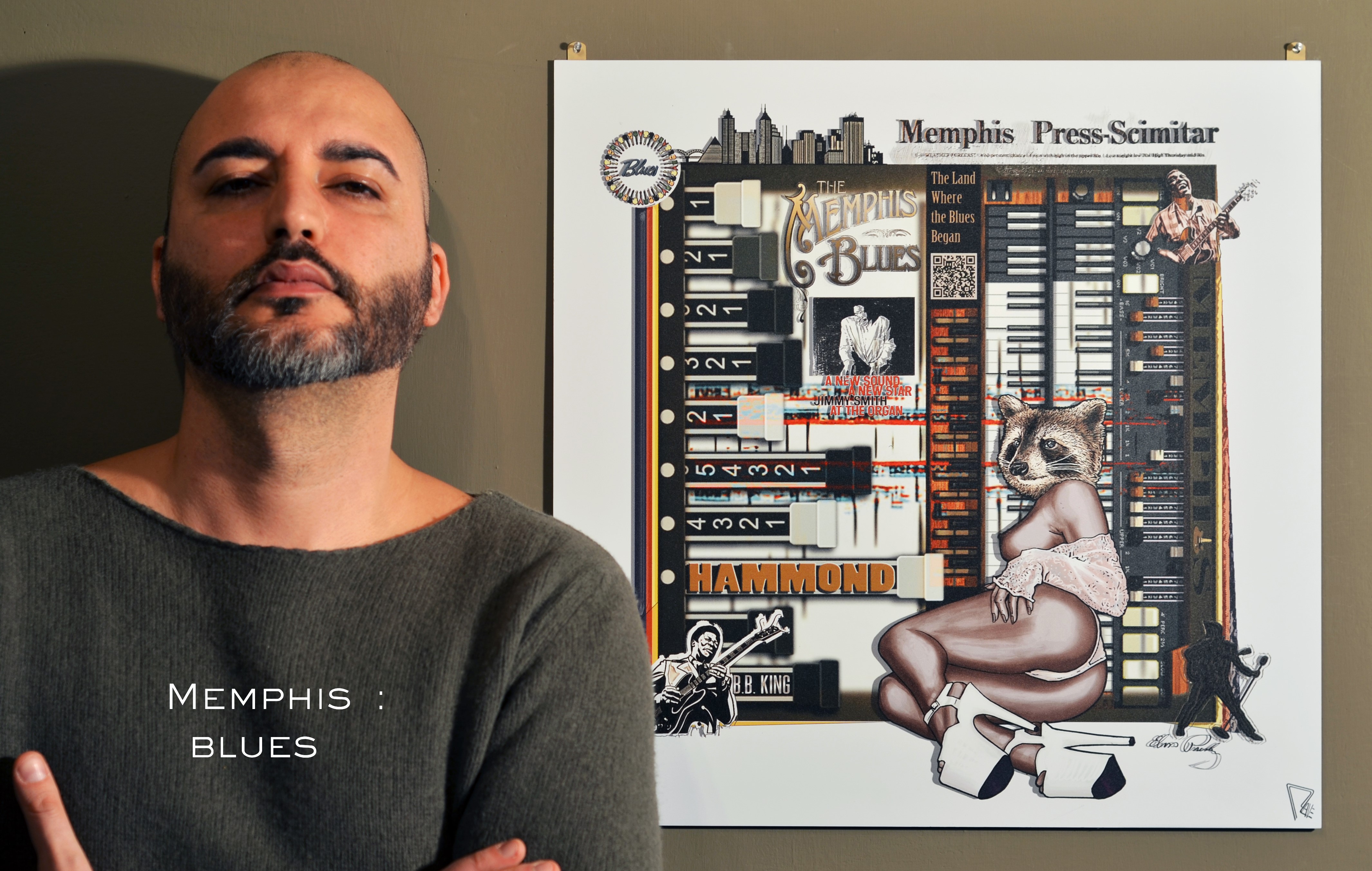 Robby Rave, pseudonimo di Roberto Ravetto. Compie i suoi studi a Milano dove, dal 2000 al 2003, frequenta la Scuola del Fumetto. Si dedica anche alla pittura, l'illustrazione, la grafica digitale e la scenografia teatrale. Ha lavorato come animatore presso lo studio di animazione stop-motion Crayons di Terni e, come grafico, in diverse agenzie pubblicitarie. Numerose sono anche le sue partecipazioni a varie mostre tenutesi nel vercellese. Nell'ambito del video creativo, realizza filmati di presentazione e videoclip, inclusi quelli per i propri brani, frutto di un grande interesse per la musica elettronica e selezionati al Piemonte Movie 2016. La sua sceneggiatura per il fumetto "Panopticom" è risultata tra i 15 finalisti del Lucca Project Contest 2017.
https://m.facebook.com/story.php?story_fbid=10218921044448498&id=1574581493
Robby Rave LOFT Cafe
Contatti:
ROBBY RAVE
Roberto Ravetto +39 339 65 80 793
FB: www.facebook.com/robbyrave.landofsound/
LOFT Cafe
Andrea Creminelli +39 335 54 51 301
Robby Rave LOFT Cafe