Mascherine Artistiche Pop Art Carla Bertoli
Un'idea originale per Natale!
Ho deciso visto il periodo molto particolare, creare delle mascherine Covid ??con i miei quadri, per dare un po' di colore , simpatia e umorismo a questo periodaccio epocale!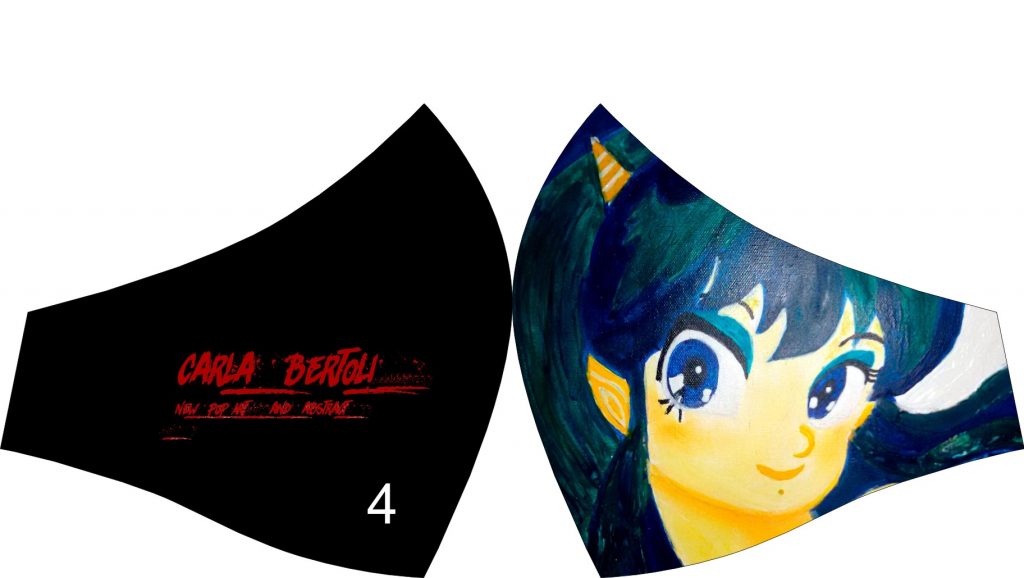 Le mascherine sono fatte a conchiglia realizzata in cotone 100% interno ed esterno con filtro in tnt in mezzo.
Dalla parte dove c'è il mio Logo ci sarà anche una piccola bandiera della nostra Italia.
Made in Italy.
Tutte in bustina singola.
Qui sotto pubblico le foto numerate per ogni quadro/mascherina.
Chi fosse interessato mi può contattare:
Oppure sulla mia pagina Facebook :
https://www.facebook.com/CarlaBertoliPOPART
English:
Pop Art Carla Bertoli Masks
An original idea for Christmas!
I decided, given the very special period, to create Covid masks ?? with my paintings, to give some color, sympathy and humor to this epochal period!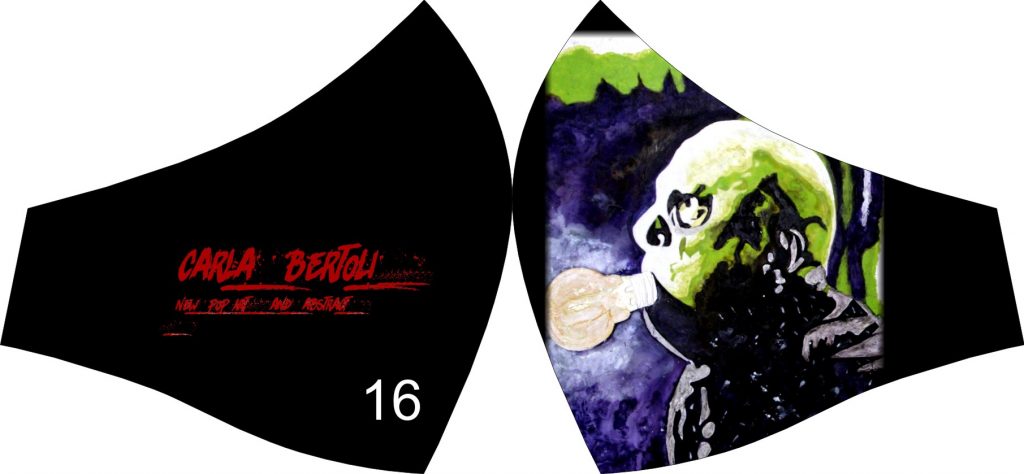 The masks are made in a shell made of 100% cotton inside and outside with a TNT filter in the middle.
On the side where my logo is there will also be a small flag of our Italy. Made in Italy.
All in single sachet.
Below I publish the numbered photos for each painting / mask.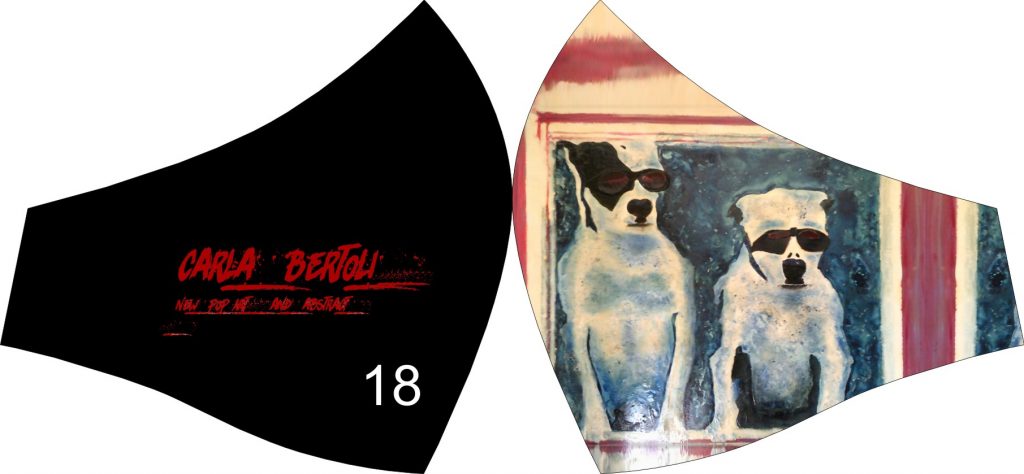 Anyone interested can contact me:
Or on my Facebook page: