Luciano Angeleri | Versatile Artist
Luciano Angeleri | Versatile Artist
Biography
Luciano Angeleri was born in Vercelli (a small town in the north west of Italy) on the 19th of April 1941 where he attended The Academy of Art.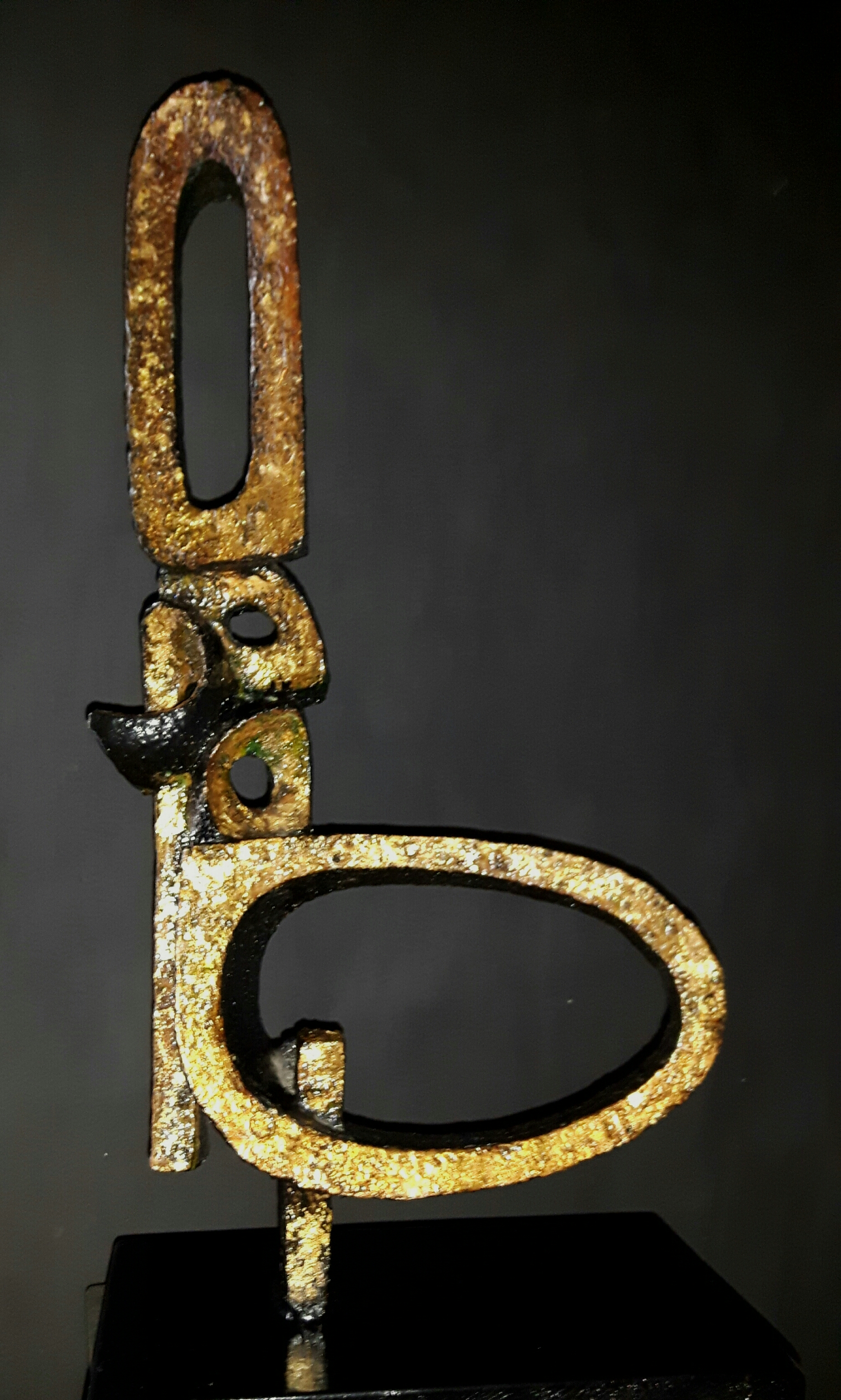 He lives and works in Biella.
Singer, Musician, Composer but also above all Painter, Sculptor and Ceramist. An eclectic character, in short an artist. He has worked with the painter Felice Casorati. His first exhibition was organized in Paris at the prestigious Montmarte Gallery where he met the well known Peynet, creator of 'Valentino and Valentina' which was inspired by Angeleri's song 'Lui e Lei'.
In 1955 he was given a prize in Biella by the Honourable Guiseppe Pella as the youngest ceramist.
In 1973 he took part in the Cantacalabria tour as a singer and began his musical career with songs like 'Lui e Lei 'Lisa-Lisà' 'Chi di noi ' ,Amore aiutami ', Blu',' Save me the dance', etc. and he obtained a significant success. His songs have been sung all over the world by famous artists such as Perry Como, Joe Dassin, Sacha Distel, Wall Street Crash, Gigliola Cinguetti. Some of his compositions have been re-mixed beautifully by the trombonist Nino Rosso, by the cellist Helmut Zacarius and by Santo Jonny.
Let's not forget his participation in the famous Italian musical festival San Remo as the writer of the song 'Follow Me' performed by Carmen Tompson. He also signed an advantageous contract with Adriano Celentano be- coming one of the composers inside Celentano's clan.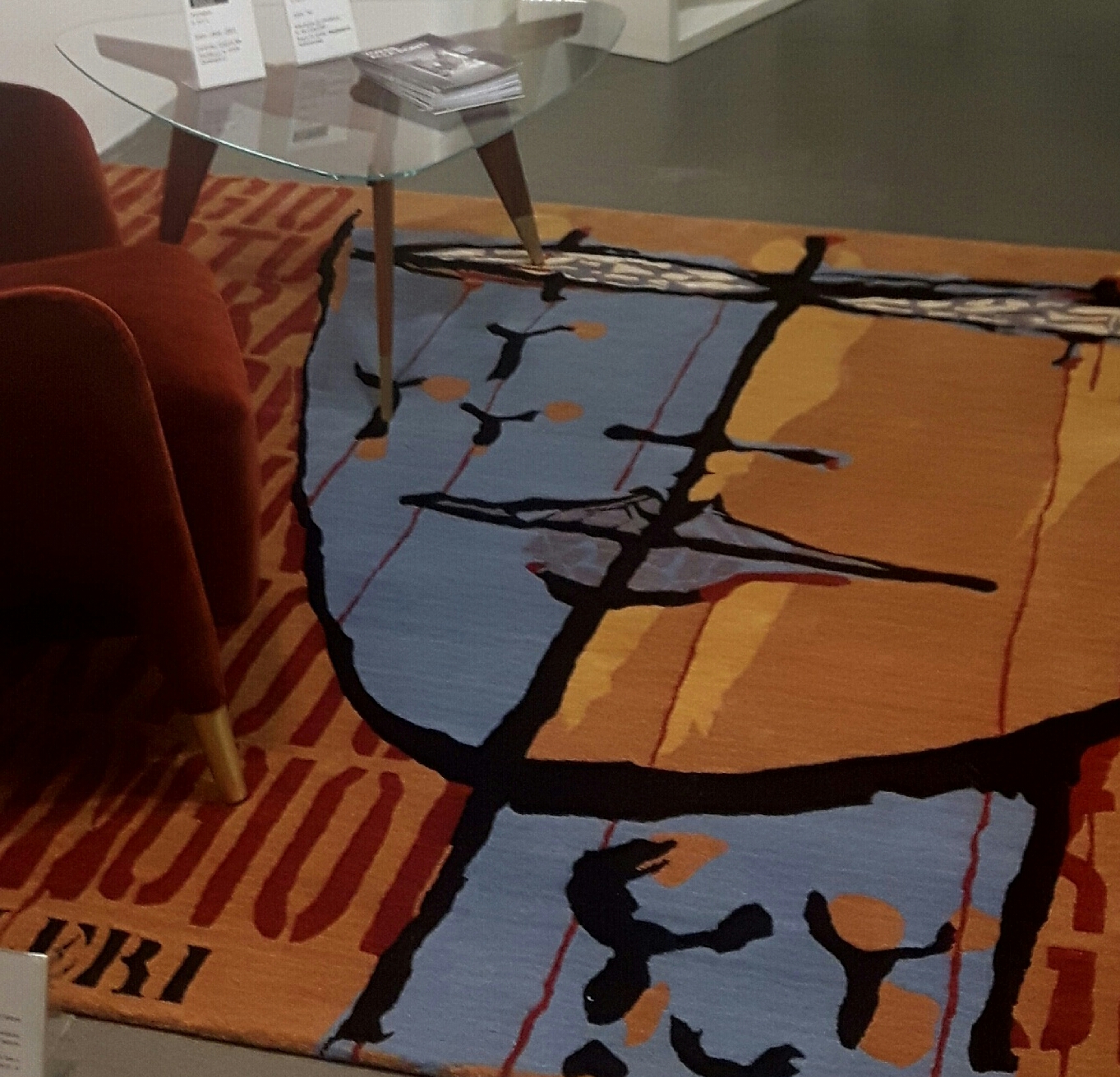 In 1974 he had Personal Exhibition at the International Gallery of Art in Le- gnano.
In 1977 a recital and exhibition at the Santa Chiara Auditorium in Vercelli. In1981 at Montignoso in Versilia, Romano Battaglia awarded him the Apuania Prize.
In 1991 another Personal Exhibition at the Esagono Gallery of Art in Biella. In1996 a Personal Exhibition at the Antique Shop of Nicoletta Trocca 'Luciano Angeleri….. for a woman.'
In 2003 a Personal Exhibition at the Palazzo Cisterna 'Angeleri' sponsored by The Department of Culture of the Community of Biella.
In 2004 a Personal Exhibition at the House of Art "Via Dei Mercanti" Vercelli.
In 2005 a Personal Exhibition 'Angeleri' at the Garden of Flowers – Lyon Vaise (France)
In 2007 a Personal Exhibition 'His dan- cers…… and others' – Opificiodellar- te, Biella.
In 2008 a Personal Exhibition 'Ar- chaeology of present'— Salone Duecentesco in Vercelli.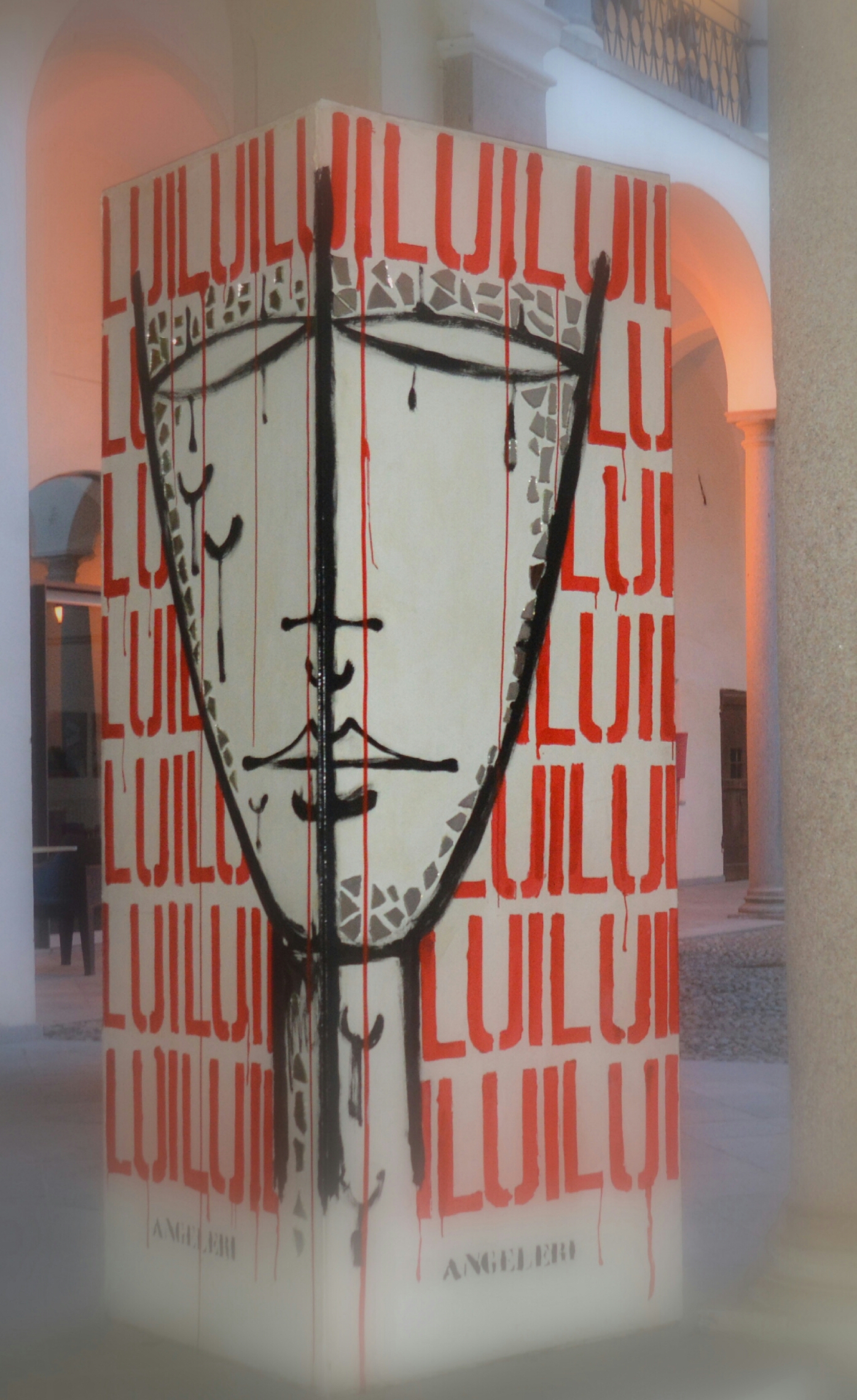 2009 Exhibition of the first carpet artist at Salone Internazionale del Mobile in Milan.
Reproduction of canvas on carped weaved and tied in Tibet in one of the most important house manufacturing in the world. Only copy-edited by Serena Mormino-Amarte in collaboration with AD Tappeti.
2009 Reprodution Totem at Fondo Edo Tempio in Biella.
2010 Achievement of the first floor artist done with the resin, first copy in the world-edited by
Serena Mormino-Amarte.
2010 Acquisition of a sculptural work at Park Museum in Portofino, international center for
outdoor sculpture, close to works of internationally renowned artists like Fontana, Fiume,
Pomodoro, Rotella, etc.- edited by Serena Mormino-Amarte.  http://www.museodiportofino.it
2010 Acquisition of works at Estela –Barcelona,Sitges, foundation of spanish art and
achievement of two suites artist, edited by Serena Mormino-Amarte.
2011 Personal Exhibition in Tunisia.
2011 Participation at the first modern and contemporary art fair in Vercelli, edited by Amarte.
2011 Participation at the first design fair in Vercelli, edited by Amarte.
2012 Municipality of Biella devotes a square to Luciano Angeleri with the acquisition and the
placing of a large sculptural work, in honor for the festivities of the 150th anniversary of Italy.
2012 Biella in contemporary art, Orso Poeta-Art situation. City of Biella- Department of Culture.
2012 Biella in contemporary art, Orso Poeta, titled "The City"… City of Biella –Department of Culture.
2013 Personal Exhibition in Profeta Galeria- Budapest- edited by Federico Botto.
In programming personal exhibition at Estela-Barcelona foundation. Sitges (Barcelona), edited by Serena Mormino-Amarte.
2017 – Exhibition Villa Reale at Monza "Angeli e Artisti" and at Iglesia de Los Angeles in Argentina
2018 – Personal Exhibition at Architorta in Milan
2018 – Exhibitio Mostra Umanitaria at Sala Bauer Chiostro dei Glicini in Milan
2018 – Personal ceramic Exhibition at BiBox Art Space Palazzo Ferrero Biella.
Contacts:
Mob. +39 339 11 82 138
Luciano Angeleri | Versatile Artist