Cristian Uguccioni | Pittore
Nato a Bologna il 20/06/1972 e cresciuto in Romagna, ho da sempre avuto una vena artistica che negli anni mi ha portato a sperimentare e appassionarmi al mondo artistico nei modi più vari… dal disegno su carta alle palladiane, dalla chitarra alle creazioni in legno fino alla pittura a olio.
Non ho avuto alcuna formazione specifica e mi definisco un autodidatta free jazz, quando sperimento con tele e colori mi lascio andare totalmente, il mio amore per la pittura è viscerale, il profumo del colore a olio è inebriante, il piacere di stendere il colore non è solo visivo, ma olfattivo e tattile, una sensazione indescrivibile a parole, le mie tele prendono forma al pari di una improvvisazione jazz, dove conosci il punto di partenza ma non sai dove e come finirai, istinto puro.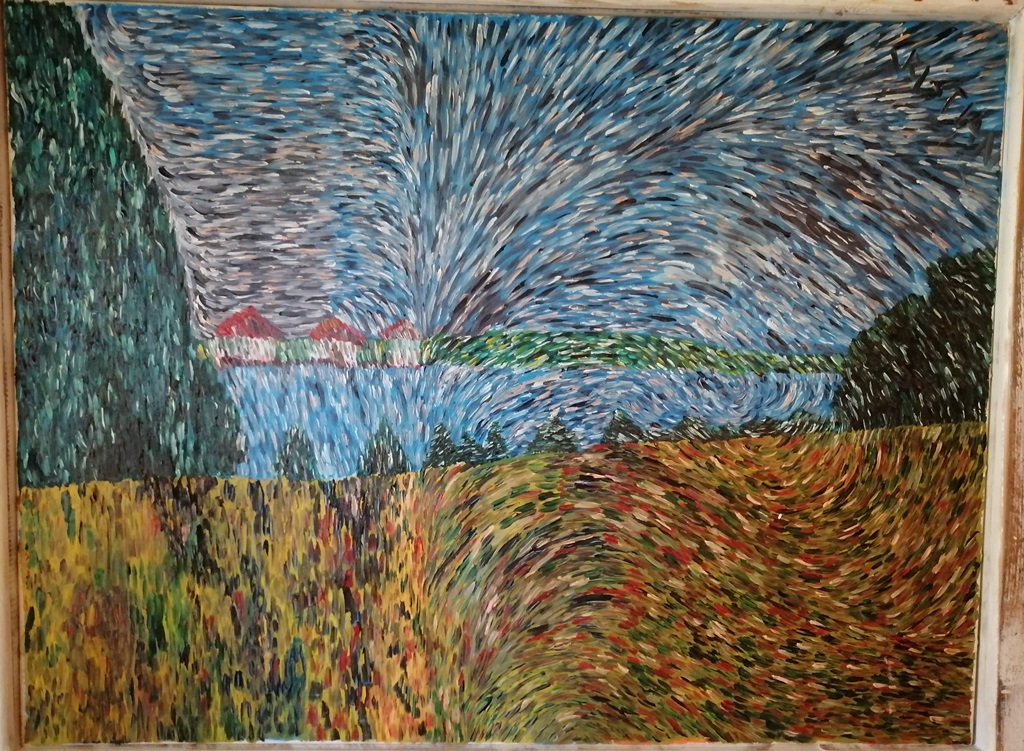 Born in Bologna on 20th June 1972 and grown up in Romagna, I've always had an artistic flair that has led me over the years to experience the artistic world in most different ways … from drawing on paper to Palladiane, from playing guitar to wooden handcrafts up to oil painting.
I haven't had any specific art education and I define myself as a self-taught free jazz. When I experiment with canvas and colours I totally let myself go, my love for painting comes from very deep inside, the scent of oil colours is exciting, the pleasure of applying colour is not only visual, but olfactory and tactile… an indescribable sensation: my canvases take shape like a jazz improvisation, where you know the starting point but do not know where it's going to take you… pure instinct.
Contacts:
Mob. +39 347 8842018
https://www.facebook.com/cristian.uguccioni/