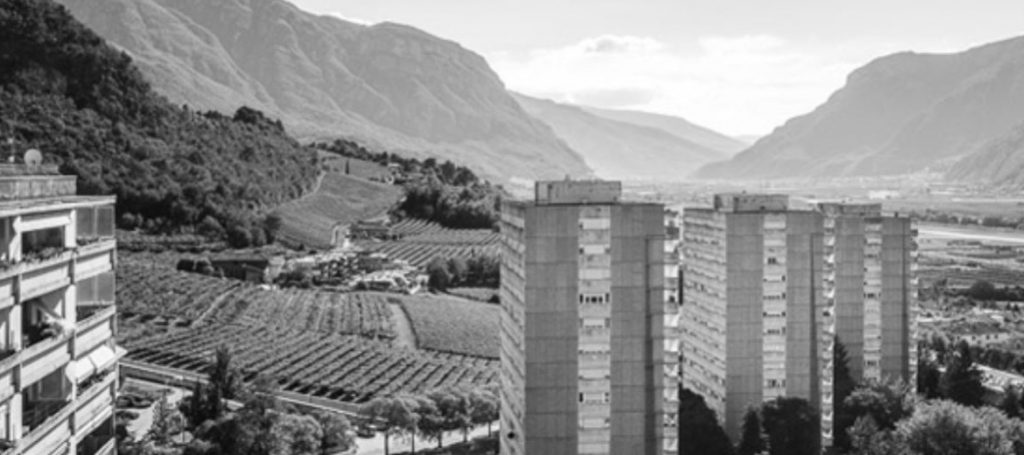 Almanacco 70
Architecture and Abstraction
Almanacco 70
Trento Civic Gallery
11 FEBRUARY 2017/14 MAY 2017
The Civic Gallery presents a new exhibition and research project that investigates the connections between architecture and abstract art in Trento in the 1970s.
TO
Almanacco 70 documents the artistic and architectural results of a cultural and social season characterized by a climate of strong innovative tension. In those crucial years of change, Trentino was transformed from a rural territory to an industrial and service society. Trento becomes a real experimentation laboratory: artists and architects exchange opinions and suggestions, share projects and languages.
Through a selection of archival materials and a series of shots taken by the Portuguese Fernando Guerra, one of the most internationally appreciated architectural photographers, the exhibition traces the history of some of the most important buildings designed by architects Marcello Armani, Luciano Perini and Gian Leo Salvotti, proposing an unprecedented visual comparison with the works of the artists Carlo Andreani, Italo Bressan, Mauro Cappelletti, Silvio Cattani, Bruno Colorio, Giancarlo Gardumi, Annamaria Gelmi, Diego Mazzonelli, Romano Perusini, Aldo Schmid and Luigi Senesi.
The exhibition will be enriched by the publication of a catalog, a series of public meetings with the protagonists of that season and an appointment with the format of the "Architecture Walks".
edited by
Campomarzio
Margherita de Pilati
Gabriele Lorenzoni